One of the most challenging experiences of my life was watching the declining health of my younger brother, Peter. Not only was he fighting cancer, but he was fighting an addiction to the medications prescribed to help him.  My brother's passing and the pain he endured is an event that changed my life.
Like so many diagnosed with cancer, Peter was prescribed medication by his doctor to help manage his chronic pain and suppress the unwanted side effects of his cancer treatment.  Unfortunately, Peter became addicted to this medication. Helplessly, I watched as Peter struggled to overcome not only his cancer but his addiction as well. 
In 2004, Peter was diagnosed with Hodgkin's Lymphoma, cancer that originates in white blood cells, at just 29 years old. Sadly, he passed away two short years after his initial diagnosis. Although it was tough for me to see my younger brother, who I helped raise, battle with cancer, it was even more difficult for me to see Peter struggle with addiction.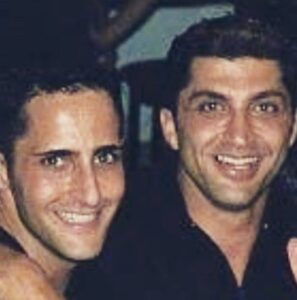 This tragic experience inspired me to create a lasting legacy for Peter. It was clear that our health system is failing those in need, especially those fighting chronic diseases that need help managing chronic pain. My team and I have devoted ourselves to understanding the underlying causes of how pain management can spiral out of control into addiction and, more importantly, how we as a society can still provide pain management while providing safeguards to help prevent addictions from forming. 
Many people question how someone can become addicted to drugs, believing that people addicted to drugs have poor morals or simply choose to do drugs. In actuality, addiction is a serious medical disease that takes more than strong willpower to overcome. However, because addiction is a disease, treatment options can help people recover and ultimately lead healthy lives. 
We need to move past the stereotypes and stigmas popularly associated with addictions. These outdated attitudes are harming the people that need our help the most. Instead, we can educate people about the importance of responsible pain management and the signs of addiction. In addition, use our entrepreneurial and innovative spirit that is the foundation of our society to create the tools to help prevent addictions. 
Creating Non-Addictive Solutions
Following my brother's passing in 2006, I wanted to honor Peter by shifting the pharmaceutical world to prioritize people over profit. At Vivera Pharmaceuticals, we're ensuring Peter's legacy lives on by developing innovative products pertaining to opioid deterrence and cessation and non-addictive solutions for pain management. 
Recently, Vivera was also granted an allowance of our dose-controlled drug delivery device patent for ZICOH®, a device that is designed to reduce and monitor prescription opioid abuse. Creating non-addictive solutions is a vital aspect of my vision for future-focused medicines and a new generation of pharmaceuticals. 
Like so many others, Peter deserved better. It is up to all of us working in the health and wellness world to confront addictions head-on, with compassion and solutions.